Bio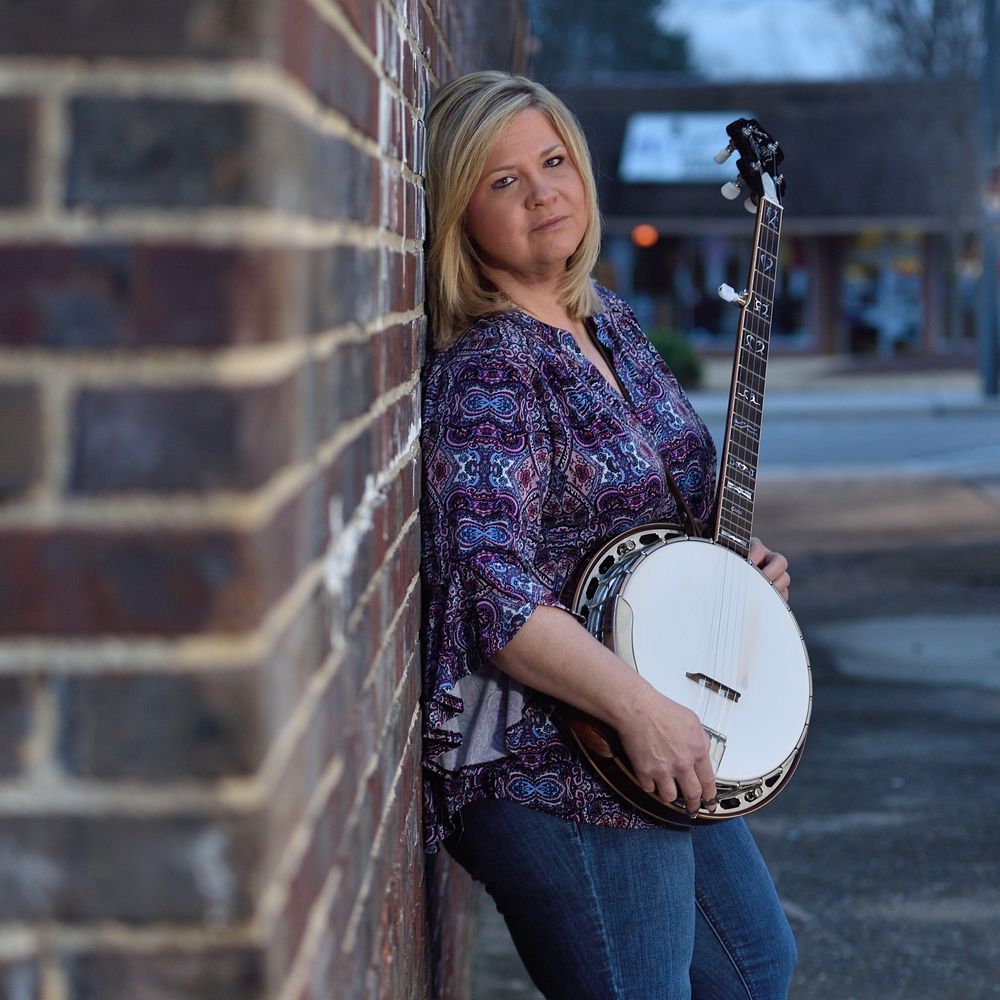 GENA BRITT
BLUEGRASS SWEETHEART
There's no question that millennial grassers have a plethora of incredible talent in the genre to model their skills and talents after in the industry today. One name that has remained at the top of that list for years and shows no sign of slowing down is the unparalleled banjo starlet and sweet songstress, Gena Britt. There are few in the business today that can come close to matching Gena's stout banjo drive or the tender tones in her vocal. Britt is also a sought after fill-in acoustic bass player on the circuit. Whether on bass or banjo, she is depended on as a call one can make to take the stage with their band and fit like a glove with any style, set list or performance. She is a true professional. Some of those recent fill-ins include Balsam Range, Sideline, Lonesome River Band, Alecia Nugent and Alan Bibey & Grasstowne.
Gena Britt grew up in a small town in North Carolina where she fell in love with the sounds of bluegrass music at a very early age, straight from the dance halls. She is well known for her dynamic and powerful banjo playing, solid acoustic bass playing and heartfelt vocals with spot on harmonies and vocal phrasing. Gena has one of the most respected resumes in the business as a prior member of four critically acclaimed bands including Petticoat Junction, New Vintage, Lou Reid & Carolina and Alan Bibey & Grasstowne. She also did a four year stint with her own band, The Gena Britt Band.
As a graduating member of the Leadership Bluegrass, Class of 2003, Britt went on to become a founding partner of The Daughters of Bluegrass, being a featured artist on all of their recording projects to date. Gena is the proud recipient of seven IBMA (International Bluegrass Music Association) awards including Recorded Event of The Year in 2001, for her work on Follow Me Back To the Fold, by Mark Newton; Recorded Event of the Year in 2006 for Back to the Well by the Daughters of Bluegrass; Album of the Year in 2006 for her contribution to Celebration of Life for Musicians Against Childhood Cancer; Vocal Group of the Year, as a member of Sister Sadie in 2019, 2020 & 2021; and Entertainer of the Year, as a member of Sister Sadie in 2020.  Most recently, Gena was recognized as the SPBGMA (Society for the Preservation of Bluegrass Music in America) Banjo Performer of the Year 2022. Other notable nominations from SPBGMA are Female Vocalist of the Year in 2002; Album of the Year for Back to the Well, by the Daughters of Bluegrass in 2007;  and IBMA (International Bluegrass Music Association) nominations in 2005 for Recorded Event of the Year for the Daughters of American Bluegrass; 2017 and 2018 for Emerging Artist of the Year with Sister Sadie; 2020 and 2021 for Banjo Player of the Year & Collaborative Recording of the Year with Brooke Aldridge & Charli Shuler in 2020 for "On & On". Gena has graced the cover of Bluegrass Now magazine and Banjo Newsletter, as well as Bluegrass Unlimited and Americana Rhythm Magazine with her bandmates from Sister Sadie.
A sought after studio musician and vocalist, with many recordings to date, Gena released a solo project in 2008, entitled "Doing All I Can" that can be found on CD Baby, Itunes, and other popular online distributors. Britt's most recent release on Pinecastle Records was CHRONICLE: Friends and Music, which showcased 21 of her "best friends" from the industry.
Gena currently tours with Sister Sadie, a band she co-founded, forming what is hailed as the female supergroup in the industry today.  Since the formation of Sister Sadie they have released a self titled project that reached #1 for four months on the Roots Music Charts and debuted at #2 on the Billboard Bluegrass charts.  Their sophomore project, Sister Sadie II was released in late 2018 and was nominated for a GRAMMY Award for Best Bluegrass Album in 2019. The band went on to make their debut on the coveted GRAND OLE OPRY stage on March 30, 2019.  The band is currently included in the "American Currents" exhibit at the Country Music Hall of Fame through March 2022.  
Gena makes her home in North Carolina with her two beautiful daughters, Jalyn and Dalsyn. She enjoys spending time with her daughters and family when she isn't touring.
Gena Britt is endorsed by Hatfield Banjos, Wilson Custom Banjos, Blue Chip Picks, GHS Strings and Harrison Straps.